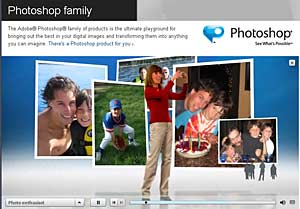 Graphics software giants Adobe are set to get into 'the cloud' with their new Photoshop.com service, due to launch in October.
The online service will offer two levels of membership: a free, basic membership which offers 5GB of storage and automatic backup of images to Adobe's servers, with the Plus membership upping the storage to 20GB of storage, with options to get regular design advice, new tutorials, tips and seasonal artwork.
Both services let you access your account and online galleries from any Web browser and any photo edits you make online will be synched up with your home PC – and vice versa.
Adobe say that they also have a mobile uploader in the works, letting you upload, share and access photo galleries from your phone. The service is currently in beta here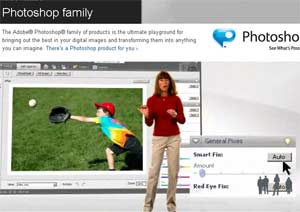 To get the best out of the online service, punters are encouraged to grab a copy of the newly released, consumer-oriented Photoshop Elements 7 photo editing package which offers embedded links to the online service.
The updated software comes with new tools for categorising and organising photos, including teeth whitening effects (prefect for us Brits!), blue sky-boosting tweaks (again, perfect for us Brits) and tools to remove the faces of ex-friends and ex-partners now filed away in the persona non grata folder – just like Stalin!
Here's Doug Mack, vice president and general manager of Consumer and Hosted Solutions at Adobe to get us all whipped into a frenzy of joy about the new service: "The new Photoshop.com membership takes Photoshop Elements to the next level – extending beyond the desktop – by giving our customers access to their photos and videos from virtually anywhere, providing secure backup, delivering inspiration to fuel creativity and enabling users to keep the photos and creations they share fresh and exciting."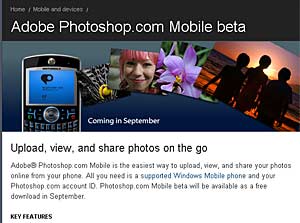 The company is also introducing a similar package for the latest update to its popular video editing package, Premiere Elements 7, which will add new movie-making tools, support for AVCHD, and automatic video uploads to YouTube.
Photoshop.com Mobile beta will get a full release at the end of the month, initially with support for Samsung Blackjack I and II, Moto Q 9h and 9m, and Palm Treo 700 w/wx and 750. Support for other platforms is expected to follow.