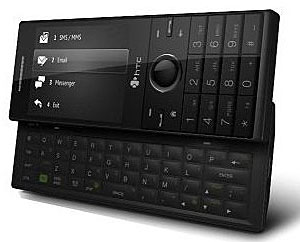 If you've been digging those oh-so-silky-smooth lines of the HTC Touch Pro but were expelling harumphs at the lack of a full keyboard, then let your undercarriage moisten rapidly at the sight of the all-new HTC S740 featuring not one, but two keyboards.
Looking sleeker than a well-greased stealth bomber in fur-lined Speedos, thanks to its super shiny, all-black gloss finish, the S740 poses as a standard candybar phone with keypad, but with a quick flick of the wrist out comes a full QWERTY keyboard, thrusting forth for your pleasure.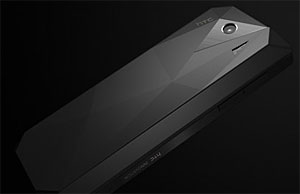 Basically a reworked S710, HTCs new pride and joy runs on Windows Mobile Standard and packs an impressive feature set including 7.2Mbps HSDPA on the 900 and 2100MHz bands (no HTC love for Stateside folks there), quad band (850, 900, 1800, 1900 MHz), EDGE, WiFi 802.11 b/g, Bluetooth 2.0 and GPS.
Despite its ultra modern looks, the 2.4-inch screen is a tad disappointing, mustering a relatively feeble 320×240 QVGA resolution, but the camera is bit more happening, coming in the shape of a 3.2-megapixel fixed focus jobbie.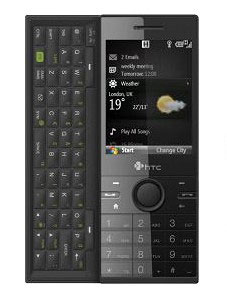 The whole thing weighs in at 140g, measures up at a respectable 116.3 mm (L) X 43.4 mm (W) X 16.3 mm (T) with Mr and Mrs HTC promising that the 1000 mAh battery will thrill you with standby times of up to 400 hours for WCDMA (Up to 280 hours for GSM) and talk times of up to 320 minutes for WCDMA
and 380 minutes for GSM.
Expect it to hit Europeland next month.