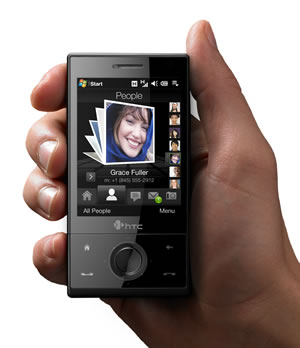 HTC are, we suspect, bouncing around with considerable joy today, after they were told that their HTC Touch Diamond has won the EISA European Smart Phone of the year 2008-9 award.
The handset runs on on Windows Mobile 6.1 Professional overlaid with an updated version of HTC's TouchFLO 3D interface, which is designed to keep the itty-bitty stylus in its silo and make the operating system more finger friendly.
No sign of the iPhone
When it was launched, it was inevitably compared with the Apple iPhone – Yawn.
The news today will give HTC a boost that perhaps they are better than the iPhone, given they've won the prize and Apple didn't.
How does EISA come to their decision?
EISA say that they look for a combination of the most advanced technology; the most desirable features; the ultimate expression of design; the most satisfying ergonomics and, of course, the greatest value for money.