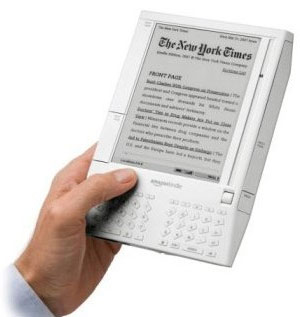 We've never been particularly wowed by its clunky, mid-90s appearance, but we're certainly digging the functionality of the Amazon Kindle e-book reader, and according to CitiGroup analyst Mark Mahaney it may prove to be a bigger smash than first expected.
The analyst has suggested that the $360 Kindle is on track to become 'the Apple iPod of the book world,' predicting sales figures of around 380,000 units over the course of this year.
That adds up to a 100% increase on his original sales estimate for the e-reader, and matches the amount of iPods sold during their first year of release.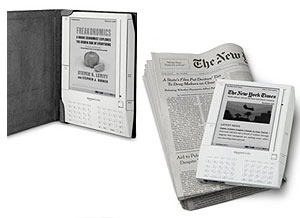 Mahaney also reckons that the Kindle could become one of the hottest gifts of holiday season, pointing to Kindle's place at the top of Amazons's best-selling electronics list and a growing mass of glowing customer reviews.
After a knowledgeable tippety-tap session on his calculator, Mahaney reckons that the e-reader will mark up healthy sales of $1 billion in sales by 2010 – a hefty figure that would equal 4 percent of Amazon's total revenue.
The stock market certainly felt the e-love for Amazon after Citigroup's announcement, with shares in the company soaring almost 10 percent.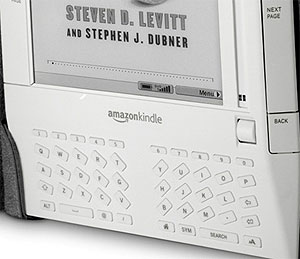 In the States, the unit was sold out for weeks after its release last year, but there's still no sign of us Brits being offered the device which can access more than 150,000 books and hundreds of newspapers and blogs, via PC or wireless downloads.
E-book starved UK residents desperate for some e-ink action can at least look forward to buying the Sony Reader (now one year old – sigh), which is available on pre-order for £199 from Waterstones.