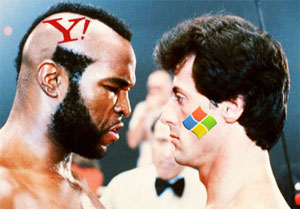 Yahoo has firmly rebuffed a deal from Microsoft that would have seen the search giant selling off its search business and handing over the rest of the company to 'activist investor' Carl Icahn.
In a statement, Yahoo said that it had been offered the "take it or leave it" deal on Friday and given just 24 hours to respond to Microsoft's gung-ho approach.
It seems that Microsoft and Icahn weren't in the mood to pussyfoot around any more and laid down the law to the Yahoo crew, insisting that they there was no chance of them renegotiating the main terms of the offer, which would have seen Yahoo's board and top management bods booted out on their behinds.
"This odd and opportunistic alliance of Microsoft and Carl Icahn has anything but the interests of Yahoo's stockholders in mind," declared a deeply unchuffed Yahoo Chairman Roy Bostock.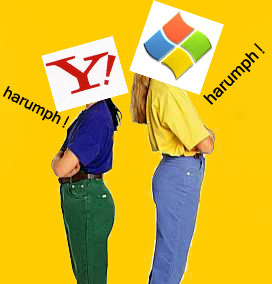 "Clearly, Microsoft, having failed to advance in search, is aligning with the short-term objectives of Mr Icahn to coerce Yahoo into selling its core strategic search assets on terms that are highly advantageous to Microsoft, but disadvantageous to Yahoo stockholders," Bostock added.
This latest development comes a few weeks before Yahoo's annual meeting on 1 August. With Icahn mustard keen to kick out chief executive Jerry Yang and replace the nine-strong board with his own posse of directors, the meeting should be a mighty lively affair.
After six months of on-off talks with Yahoo, Microsoft now refuses to pow-wow with Yang and the gang, but said it will be all ears once again if Icahn's bid is successful.