Years late to the party, Hasbro and Mattel look to oust the unofficial Facebook hit app.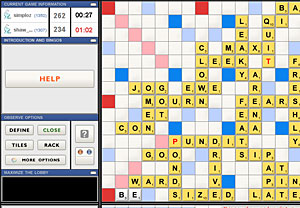 The unauthorised Scrabble rip-off 'Scrabulous' continues to be a phenomenal hit on the social networking site Facebook, despite the best efforts of copyright owners Hasbro and Mattel to get the application closed down.
After serving up as flurry of joint 'cease and desist' orders earlier this year to no avail, the company are hoping that a new authorised version by Electronic Arts will be able to cash in on Scrabulous's success and persuade Facebook members to switch to the official version on their profile pages.
Scrabulous was created two years ago by two brothers in India, Jayant and Rajat Agarwalla, and currently enjoys nearly half a million daily users.
EA spokeswoman Trudy Muller said their version would be "an authorised, licensed Scrabble game experience that people familiar with Scrabble can instantly recognise as Scrabble" and will be free to play and carry no adverts. For now, natch.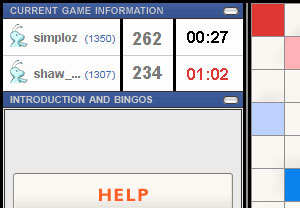 The company are hoping that the legality will be enough to tempt users of the unauthorised version to swap loyalties, although an IP checking process might prove to be a big buzzing bluebottle in the ointment.
Because of licensing restrictions with Hasbro, EA's Facebook game will be available only to US and Canadian users, while RealNetworks has already created a version for territories outside the United States and Canada with Mattel, holder of international rights.
This means that Londoners won't be able to play the official Scrabble with chums in New York, which rather makes the unofficial version look a whole load more attractive.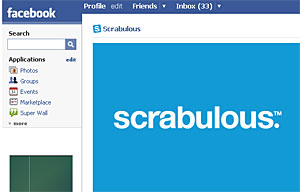 The optimistic folks at Hasbro were quick to play down this obvious disadvantage, insisting that players tend to reside in the same country. Ya rly.
Electronic Arts is keen to milk the franchise and get the game onto other computing platforms, selling versions for iPods and other mobile devices. Incidentally, we've been enjoying a mobile version of the program for years on our Palm handheld, thanks to the excellent program by Handmark (see our review). It still regularly beats us of course, but at least we've learnt words like 'Xi,' 'Oe' and 'Lutz.'