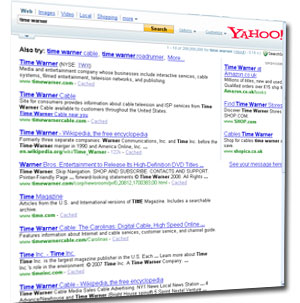 Instead of going out to the local bar and celebrating with a vat of Budweiser, Yahoo execs spent the US national bank holiday weekend chewing the fat with their lead adviser, Goldman Sachs. Also pulling up a chair at the table were potential bid partners including Time Warner.
The fading search engine giant was getting jiggy with Time Warner in the hope of bagging a merger deal with its Internet arm, AOL, that could be worth as much as $10 billion (£5 billion) according to a report in The Times.
Yahoo is mustard keen to re-open talks after hearing that Microsoft had been in talks with both Time Warner and other companies, mindful of launching a break up bid for Yahoo.
Microsoft wants to control Yahoo's Internet search engine and compete against the phenomenally successful Google. The stakes are very high too, with the online advertising market estimated to be worth about $40 billion and set to double in just two years.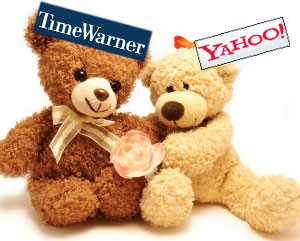 All this spells trouble at t'mill for Yahoo co-founder and chief executive Jerry Yang, who has to fend off both a hostile break-up approach from Microsoft and battle against a a boardroom coup by Carl Icahn, Yahoo's major shareholder who recently nominated himself and other executives to replace the existing Yahoo board.
Icahn, described by the Times as a "billionaire activist investor," got himself into a right ol'froth of rage when shareholders weren't given the opportunity to vote on Microsoft's $47.5 billion cash and shares offer in May, and is trying to persuade investors to vote to kick out the current board when they meet in a few weeks.