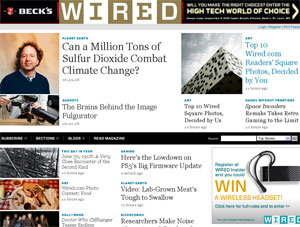 Publishers Condé Nast have announced that they will be launching a UK version of their popular Wired magazine next year, with an accompanying Brit-based website coming right up too.
Ex-Guardian Unlimited editor and current Jewish Chronicle editor, David Rowan, has bagged the job of editing the publication, with the debut issue of the monthly technology magazine expected to start jumping into newsagents in the first half of 2009.
Pretty funny that it's an ex-Guardian bod. They co-launched the first unsuccessful UK-edition of Wired mag back in 1995. The collapse of it is amusingly documented by Danny O'Brien.
Puffing heavily on a pipe of pure PR hyperbole, Nicholas Coleridge, managing director of Condé Nast, let rip with the self praise: "Wired is the market-leading magazine about how technology is changing the world; a highly influential and visionary title that explores ideas and innovation, culture, politics and business, and how technology impacts on contemporary civilisation."
Wired magazine started life back in 1993 in San Francisco and was bought up by Condé Nast in 1998.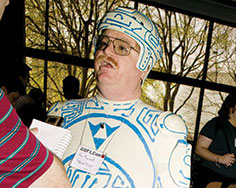 The magazine publisher will also be launching an Italian version of the magazine in Italy early next year.
We've always enjoyed reading the wide range of tech insights, gadget list, industry analysis and quirky tales of Wired magazine and hope that they'll be introducing their superb Pop Up Retail Store in London this Christmas. We visited the Manhattan store last year and needed man size tissues to remove the unseemly tech-drool.