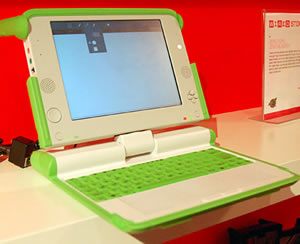 Well worth a visit in Manhattan, New York is tech magazine's Wired's "pop-up retail store" at 160 Wooster Street, SoHo.
Opened for the holiday shopping season, the warehouse space stokes gadget lust to the max, letting punters test drive the latest consumer gadgets and gear.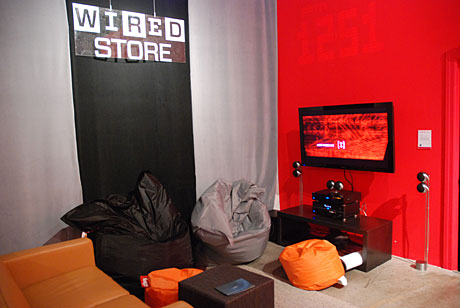 We paid the gizmo grotto a visit last week and gorged ourselves on a button pushin', switch flickin' bonanza.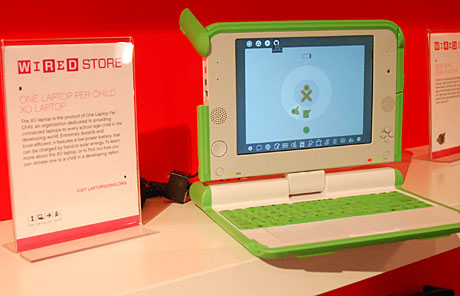 We got to play with the 'One Laptop Per Child' XO laptop that was both bigger and – to be frank – a little uglier than we expected (but the looks clearly aren't the important thing with this worthy venture).
Perhaps it was the gallons of Brooklyn Lager we'd consumer the previous night or perhaps we're just plain thick, but we had real trouble working out the interface. However, we suspect that the fault was all ours and that any passing 7 year old would have no problem showing us up.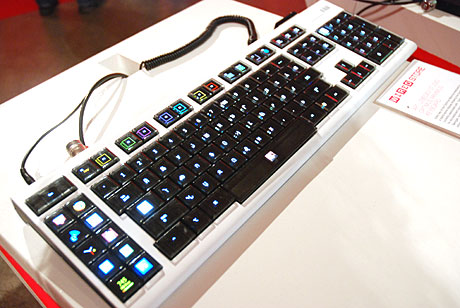 What also caught our eye was a prototype of Art Lebedev Studio's Optimus Maximus illuminated keyboard, priced at a leg-crossing $1,500.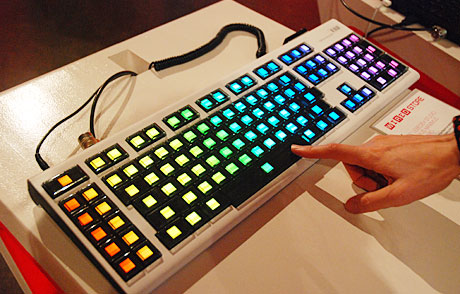 Lurching perilously close to vapourware for many years, the keyboard is a hefty beast although we soon forgave the lardy bulk when we saw the neat LCD screen packing keys which changed their look depending on what application was being used.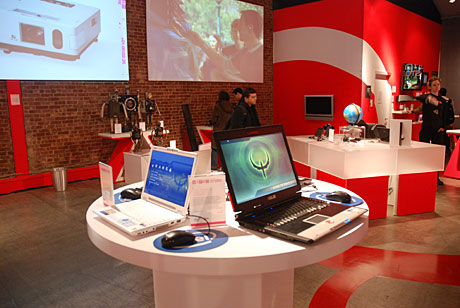 Sadly, the Optimus wasn't a fully working model and disappointingly just cycled through several animations. Still, if the thing ever gets released we'd be up for one on the proviso that they shrink the desk-dominating size of the keyboard and reduce the price by, say, $1,400.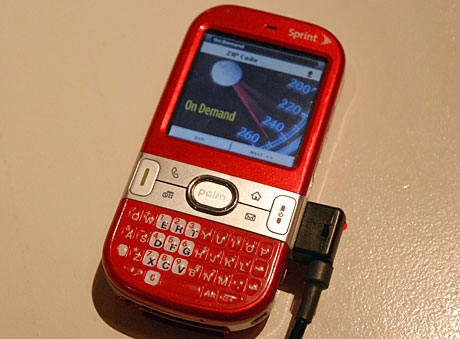 Other goodies on offer included the Palm Centro phone which we liked very much indeed, especially in its natty shiny red finish. Despite its mini-me keyboard, we all had no problems typing at a fair old rate and we were most definitely down with the diminutive dimensions. The quicker that Palm release a GSM version for Europe, the better, because we want!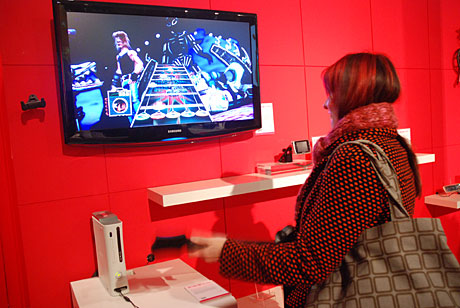 Also tempting our prodding fingers at the store were some nice looking ASUS laptops, the new Gateway One slimline PC, a Canon Powershot G9 and some fun robots by Bennett Robot Works.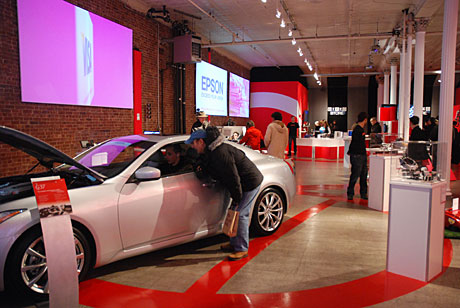 And just to tease us before we returned back to the UK in our cattle class bucket seat, there was a working model of British Airway's first class bed/seat. We loafed and lounged in it, felt the automated seat move smoothly beneath us and cried with envy.
The WIRED Store is located at 160 Wooster at the corner of Houston and Wooster Streets in Soho and is open till Saturday, 24 December, 2007. Check out their hideous, all-blinking Flash website for more details here: http://www.wiredstore.net