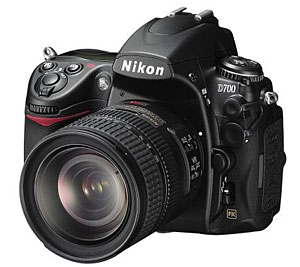 Sidling up to fill the slot between the excellent semi-pro D300 dSLR and their wallet draining high end D3 flagship snapper is Nikon's new D700 full-frame camera.
With its rugged design lines and black finish, the camera looks like it means business, with the D700 inheriting some of the durability characteristics of its big brother.
Tough enough to get out there and mix it with the pack, the camera packs an magnesium alloy frame, backed by dust and weather sealing, plus a four-speed active dust reduction system onboard.
The 150,000-cycle shutter should keep the family photo album fully stocked for some time, with a large 3-inch LCD and two live-view shooting modes serving up some creative options.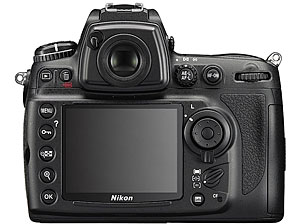 The camera's faster than an amphetamine fuelled ferret sliding down a well oiled drainpipe, with a claimed start-up time of 0.12 seconds and a shutter lag response of 0.40 milliseconds.
Inside there's the same 12.1-megapixel Expeed CMOS full frame sensor as the D3, with a 51-point AF system with 3D Matrix metering technology for spot-on exposures. There's also scene recognition, ISO reaching up from 200 to the giddy heights of 6400 and shooting speeds purring along at 5 or 8 fps full-res shooting.
Nikon are sticking with UDMA CompactFlash for storage – so some upgraders will have to ditch their SD cards – while Nikon's Picture Control System lets users adjust images to preset parameters such as Standard, Neutral, Vivid and Monochrome with presets offering tweaks for image sharpening, tone compensation, brightness, overall tone and saturation.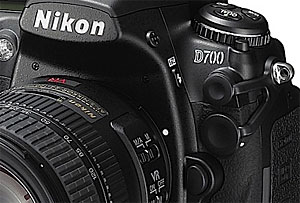 We're already mighty big fans of the D300, although the mighty big price of the D700 (around $3,000 US body-only) means that we'll have to dream about moving up to this beast for some time after its release later this month.