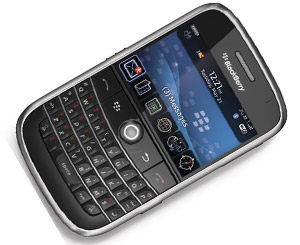 RIM's attempts to widen the appeal of their smartphones beyond their traditional business base seem to be paying dividends, with the company's market share increasing from 35.1 percent at the end of 2007 up to 44.5 percent for the first quarter of this year.
We imagine that trend will continue with the soon-come release of their very alluring Blackberry Bold that set a few hearts pounding with wanton lust in the office.
Elsewhere, Apple's impressive foray into the smartphone market has faltered after a very bright start, with their market share slipping from 26.7% down to 19.2%. However, we imagine their fortunes are expected to get a kick upwards as fanboys stampede to get the eagerly awaited 3G version.
Once Lords and Masters of the Smartphone Galaxy, Palm have been in near freefall in recent times, but it looks like the excellent Palm Centro phone has helped the company turn around the slide, with their market share increasing from a paltry 7.9% to 13.4%. This is still way down on the company's 23 percent share this time last year, although IDC analyst Ramon Llamas praised the company for doing "really well."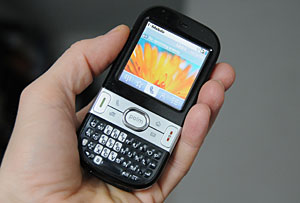 In fourth place is Samsung Electronics, with 8.6 percent – up from 5.1 percent in the fourth quarter – while Motorola continued to struggle, plummeting down to a 2.6 per cent share from 7.5 percent in the fourth quarter.