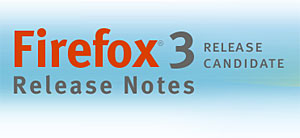 Mozilla has released its first Release candidate (RC1) for the third version of its hugely popular Firefox Web browser.
The company reckons that the new release includes over 14,000 updates with major reworkings bringing improved performance, increased stability and leaner memory usage.
The key features introduced in this preview release include malware protection, new web forgery protection, new SSL error pages, add-ons and plugin version checker, improved anti-virus integration and Vista parental control accessibility.
User friendly enhancements include easier password management, Tags, One-Click Bookmarks, a new download manager, resumable downloading, full page zoom, Instant Web Site ID, tab scrolling and quickmenus and better integration with Window, Mac and Linux platforms.
Head honcho of engineering at Mozilla, Mike Schroepfer, claims that Firefox 3 is nearly ten times faster than Microsoft's Internet Explorer 7 browser and almost three times nippier than Firefox 2 in terms of JavaScript performance.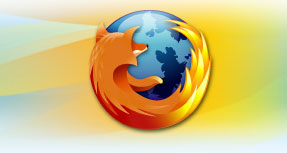 Comparing Gmail message load times, Schroepfer says that Firefox 3 is nearly seven times faster than IE7 and just under four times faster than Firefox 2.
Mozilla's current browser has proved to be bit of a beastly memory hog for some users (it's currently gorging a ridiculous 350 meg on our XP system), but Schroepfer is claiming that Firefox 3 will use nearly five times less memory than IE7 (which uses less memory than Firefox 2).
You can download Firefox RC1 from here in Windows, Mac and Linux versions, but be aware that if you're using a lot of extensions, they'll most probably not work until the authors produce compatible versions.