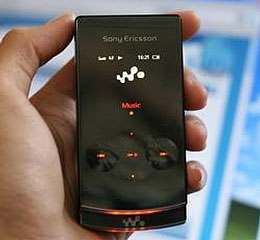 Sony Ericsson's new W980 clamshell handset from the Walkman series is expected to be unleashed into the wild sooner than expected, aping the equally unexpected early release of their W760 phone.
The official launch date of W980 was vaguely set as the "third quarter of 2008", but after several recent sightings 'in the wild' an earlier release may be on the cards.
The phone was first announced at MWC 2008 back in February, with Sony Ericsson claiming that the phone was their most advanced Walkman handset to be packed into a clamshell form factor.
In line with its Walkman branding, the phone certainly packs the music features in, coming with dedicated music control keys, shake control feature, FM Radio with RDS, FM transmitter, TrackID, stereo Bluetooth with A2DP and a hefty 8GB of internal memory.
When closed, the fingerprint-attracting clamshell exterior offers large controls for music playback, with the 256K colour display serving up track and artist information.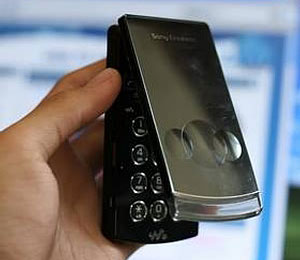 Flipping open the phone, there's a 2.2 TFT 240 x 320 pixels and 256K colour screen to be found, with the keypad's round, chrome edged keys giving out a bit of a retro vibe to our eyes.
The HSDPA phone comes with the tried and trusted NetFront browser, email, Instant Messaging, USB 2.0 and a 3.15 Megapixel camera with video recording but, alas, no auto focus and no flash.
The whole caboodle weighs in at a pocket-pleasin' 100 grams and measures up at 92 x 46 x 16.9 millimetres (when closed).
Sony claim that the 930 mAh battery is capable of powering up to 20 hours of music playback, 9 hours of talk-time and 370 hours of stand-by time.