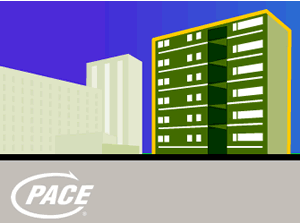 Pace, UK-based creators of digital TV products, has won a new contract to supply BT with their next-generation V-box, for use on the BT Vision service.
Previously Philips supplied the V-box (that runs the Microsoft Mediaroom IPTV middleware) but following Pace's purchase of Philips Set Top Box (STB) division, it's natural — but we imagine pleasing — that the contact should go to Pace.
The Philips STB division, based in France, has now been brought in to the Pace family of companies and renamed Pace France.
The newest V-box — which is expected to be delivered 'in 2009' — will be different, including a new design, improved energy efficiency and a more powerful processor to power more advanced interactive applications.