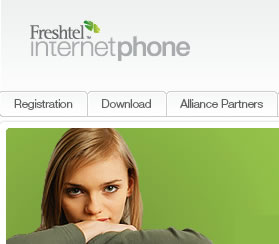 Mobile VoIP has been a difficult product to get to the point where the general public accept it, with much of that difficulty being down to configuring the product.
In just over a week, the acceptance by the public and their exposure to mobile VoIP may change.
We understand that there will be an announcement next Wednesday, 21 May at Wireless08, by Freshtel, an Australian-based mobile VoIP company, with a 'top three UK supermarket chains,' about a mobile VoIP offering.
Given the UK branch of Freshtel already has a deal with Tesco for broadband-based VoIP, it would be surprising if they went for another supermarket, wouldn't it?
We also understand that there'll initially be three Nokia's handsets that it will work on.
Currently Freshtel don't have a public mobile products, so it looks like it will also be their launch for it. We understand that versions of the software will be available for testing at the show.