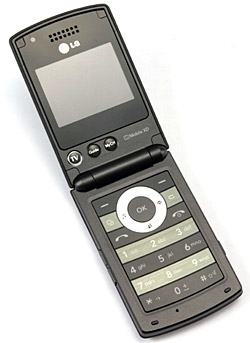 LG has announced the soon-come launch of its new LG-BH620T, a DVB-T phone letting soap-addicts thrill to Coronation Street while they're out on the move.
Naturally, perambulating punters can watch a lot more than the latest snooze-inducing antics from the Rovers Return on the teensy 320 x 320 pixel screen of the LG-BH620T, with the DVB-T (Digital Video Broadcasting – Terrestrial) standard allowing access to a broad range of freeview digital transmissions.
Details of the phone are a bit scarce at the moment – we're currently battling to pick out the specs from a Hungarian website – but it seems that the phone will be released in Germany first on the T-Mobile, Vodafone and O2 networks, with other European countries following on shortly afterwards.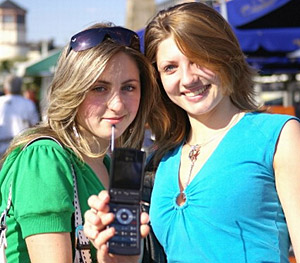 As well as its onboard TV trickery, the clamshell LG-BH620T also packs a built-in Mp3 player, HSDPA, Bluetooth 2.0 a 2MP camera, a video player and microSD card slot for expansion.
Despite the clever clogs technology bristling inside, the looks aren't much to get excited about, with the two-tone keyboard and acres of surrounding plastic trim failing to raise heartbeats in the office.
It seems that the photographer also failed to get sufficiently excited by the new phone, preferring to focus in the model's breasts rather than the product, making the LG LG-BH620T officially less attractive as a living women.