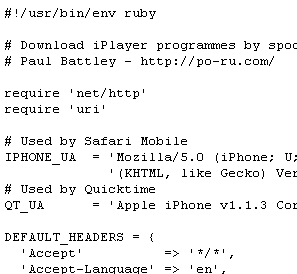 Just when the BBC were pleased to tell everyone that they'd fixed the hole in their iPhone iPlayer service that let people download TV programmes without DRM – the very next day, the originator of the hack, Paul Battley, produced an update to get around the BBC's fix, re-opening the whole.
The hack enables complete TV programmes that were intended to be shown only on the Apple iPhone and iPod touch, giving the impression that they were being streamed to the handset (in fact that's how the BBC reported it).
In fact, the files are Mpeg4 video format that are downloaded to the handsets and shown as they are downloading (know in the trade as progressive downloaded). To the user, the appearance is that they are being streaming.
How does the hack work?
The hack is essentially simple. The computer running the hack pretends to the BBC servers that it is indeed iPhone/iPod,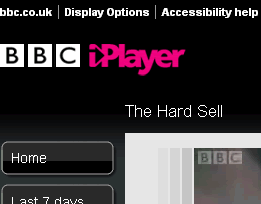 When the BBC thinks it's speaking to an iPhone/iPod, it happily delivers the complete MP4 video file to the computer – with no protection on it.
A simple but clearly effective hack.
Many people want the BBC to provide such a service anyway, so they will be over joyed that such a service is available.
With the content owners wanting to restrict the distribution of the content they have produced for the BBC, it would be interesting to be a fly-on-the-wall in the meetings between them today.