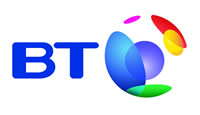 BT have been taking people to the Isle of Wight during Cowes week with rather enjoyable sailing events both for press, customers and as team building events. Of course they also sponsor the Island's sailing wunderkind Dame Ellen Macarthur through, BT Team Ellen.
Well it looks like the Island has really got under their skin, as today they're officially announcing that they're the primary sponsors of this year's Isle of Wight Music Festival.
Rather than elbowing themselves into the title of the event, as Nokia did, BT are being a little more subtle, attaching themselves to the end of it. It will be known as "the Isle of Wight Festival in association with BT."
The benefits of association are obvious and heavily pursued by all other companies who are transforming themseves from providers of telephony services to become companies associated with all forms of media.
Gavin Patterson, BT's group managing director for Consumer, said: "Being associated with an event like this reflects how BT has transformed as a business and has become an established player in the world of multi-media entertainment with new services like our next generation TV service BT Vision."
The Festival's organiser, John Giddings, understands this and attempts to builds interest for forthcoming announcements, "Their (BTs) involvement will benefit the audience experience in a number of ways, yet to be revealed."
Seems to us that BT will be getting their hands on the footage of the Festival, and we'd imagine are mostly likely to make it available on their BT Vision service.
The 50,000 tickets for the Festival sold out long ago, but part of the deal appears to be that BT will be giving those who want to go along the 'opportunity' of buying more tickets (details to follow at a later date), and we'd imagine will be tempting prospective customers too.
While you're there, you'll be able to cool your boots at the BT chill-out zone, where we'd imagine that BT will make you comfortable while subtly telling you about who having BT in your life will make it so much better.