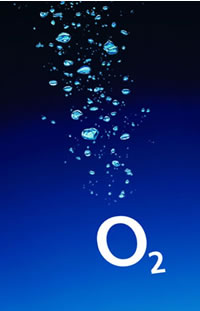 Mobile operator O2 have attracted the attention of uber-regulator Ofcom, with accusations that O2 haven't adhered to their 3G rollout obligations.
The ruck between the two of them has come to light as part of the 3G licence obligations that the five operators of 3G licences entered into when they won the 150 round auction back in 2000.
Under those terms, the licence operators committed to providing 3G coverage for at least 80% of the UK population by the end of 2007. Ofcom say that O2 has only achieved 75.69 percent, equating to them missing 2.5 million people. The other four 3G holders have hit the requirement.

Ofcom has issued O2 with a deadline for compliance and detailing what steps they will take if O2 don't adhere to it.
If the breach, under the Wireless Telegraphy Act 2006, is not corrected by the end of June 2008, Ofcom will cut off four months from the 3G licence, shortening it to 31 August 2021. Given the original costs of the licence, that could equate to a fair lump of cash – £40m.
3G Background
Back in 2000, O2, or One2One BT/Cellnet as it was known as then, paid the UK Government £4 billion for the privilege of having a 3G licence, part of the £22Bn paid in total. The cost of building out the 3G network has been extensive, with little income in to balance it for the much-promised 3G services.
Back in December last year, 3 UK and T-Mobile agreed to share their 3G network, thus saving them an estimated £2 billion over ten years.
O2 (MMO2 then) took the financial hit in their accounts with a massive £9.6 Bn write-down back in 2003.