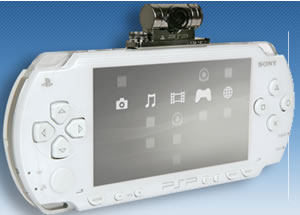 BT and Sony have announced the release of Go!Messenger, software that runs on Sony's handheld PSP, enabling Video, Voice and Instant Messaging communications.
By using a WiFi connection — including over 2,500 BT Openzone hotspots — owners will be able to carry out free communications with others running the same application.
IM will be open to everyone, although it's unclear how easy it will be to enter text using the PSP. Use of the video app will need an add-on video camera, and the voice chat will need what they're calling the headset with remote control.
There's also a feature that lets you leave a video message even if the other person isn't online.
The PSP will need to be running system software version 3.90, or above, then you can download the free software – from this Friday.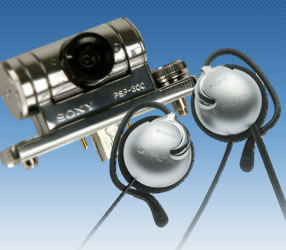 Once a Go!Messenger account has been setup, you should be able to contact your mates.
We first covered BT's intention to carry a VoIP product on the PSP back in May last year, before they came up with the 'groovy' name.
Warren Buckley, BT Group Director Mobility & Convergence said, "By working with PlayStation, BT is helping to consolidate PSP as a communications and entertainment device that will sit at the heart of a PSP user's digital lifestyle," (Thanks for the mentioned BT!).