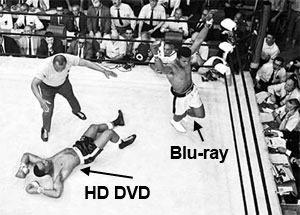 As you no doubt now know and as everyone and their favourite carrot have been predicting, Toshiba has officially dropped out of the Next Gen disc format wars.
In their press release about it, Toshiba said "Toshiba Corporation today announced that it has undertaken a thorough review of its overall strategy for HD-DVD and has decided it will no longer develop, manufacture and market HD DVD players and recorders."
They continued, "Toshiba will begin to reduce shipments of HD DVD players and recorders to retail channels, aiming for cessation of these businesses by the end of March 2008."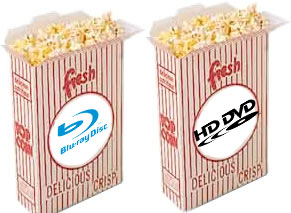 So as far a HD-DVD player sitting in your living room is concerned, the future isn't looking that positive.
The area where the potential of HD-DVD did look possible was in computers where their low-cost and high capacity looked advantageous. Sadly it looks like Toshiba will also be pulling out of that area in the same time frame.
The laptop market is left with a glimmer of hope, with "The company will continue to assess the position of notebook PCs with integrated HD-DVD drives within the overall PC business relative to future market demand."