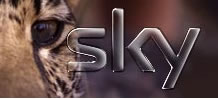 The interim results for UK satellite broadcaster Sky have been announced, with a £36 million pre-tax loss showing for the six-month
period ending 31 December – its first loss for six years.
Balanced against the financial loss was otherwise positive news, like their ARPU raising to a record £421 per subscriber, an increase in subscribers and a lowering of the customer churn to 10%.
ITV share losses
Sky took a £343m write down in the value of their shares in UK free-to-air broadcaster ITV, after their value halved since they
bought them at 135p.
The 17.9% stake in ITV was taken to ensure that Virgin Media wasn't able to purchase the company, following Virgin's merger with NTL. The Independent claim
that the purchase of ITV's shares was concocted by James Murdoch and Jeremy Darroch, who now is CEO of the company.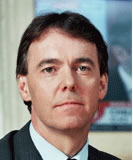 Ofcom has forced Sky to sell part of its holding, only allowing them to retain under 7.5%.
Subscriber growth
Sky's total subscriber base (including TV, broadband and phone services) have increased by 167,000 over the half year.
Other notable figures are
– Record Sky+ growth of 434,000 to 3.131 million, up 16%
– HD growth of 64,000 to 422,000, up 18%
– Multiroom growth of 120,000 to 1.531 million, up 9%
– Sky Broadband growth of 260,000 to 1.199 million, up 28%
– Record Sky Talk growth of 236,000 to 915,000, up 35%
The Gross profit margin has reduced slightly, but sits at a very impressive 65%. Operating profit has been hit with a 6% drop, taking it to 12%, but these include net operating losses of a staggering £91 million from Sky Broadband and Sky Talk and £12 million from Easynet Enterprise.