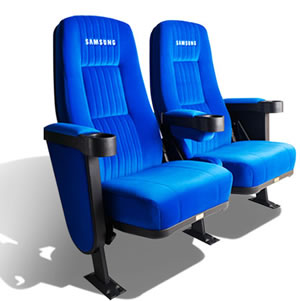 One area that we keep an eye on is the way technology companies get their brands unrecognised, or attempt to transform them.
This Samsung sponsorship caught our attention for a couple of reasons – they're trying to associate with film; they're choosing non-mainstream films; and it's with Landmark Theatres, which is owned
by Marc Cuban and Todd Wagner.


Cuban and Wagner got together when they build, ran and sold broadcast.com to Yahoo in 1999 at the height of the first boom for 5.7 billion. Since then have invested some of their huge money pot into film and HD related businesses.
Samsung appear to be acting in much the same way as Orange did in the UK when they linked up with a cinema chain, offering tickets for film at reduced rates. Orange wanted to expand the consumer's perception of them beyond a company that just let you chat to your mates using your mobile, to one that included a visual element.
Samsung clearly see the video products as key, and will benefit from the extra 'cred' of having the Indie label associated with them.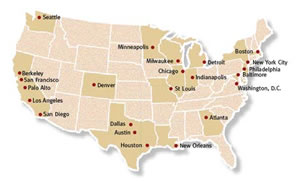 Extra cred point will be extracted by having "NYU and other university film-school students as well as select consumers invited to screenings of the five finalist films at Landmark Theatres in April and May."
Of course there must be a blogging angle, and indeed "The five finalist films will be chosen by a panel of indie film bloggers and industry experts."