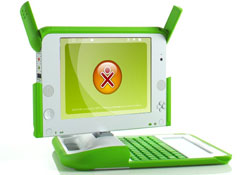 The One Laptop Per Child Foundation has focused its attention on the poorest kids in the United States, setting up a north American office and approaching state governments to get them interested in the cheapo laptop project.
Dreamt up by former MIT professor Nicholas Negroponte, the One Laptop project was tasked with helping poorer nations bridge the digital divide, developing a cheap (sub-$100) and rugged 'XO' laptop which they hoped would be bought en masse by Third World governments.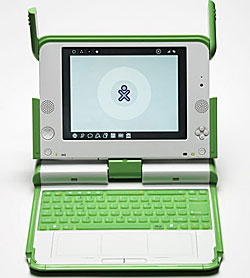 With a rather ill-advised choice of words, Professor Negroponte said in a video interview: "2008, for us, is a big change because up to now we have been more like a terrorist group, threatening to do something and making big claims."
Negroponte says that American kids have always been part of the foundation's plan, insisting that, "2008 is where we become not a revolution but a civilisation and we actually roll out laptops within countries,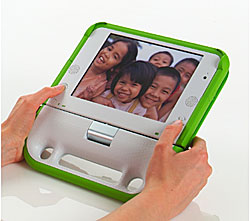 "To have the US be the only country that's not in the OLPC agenda would be kind of ridiculous. There are poor children in America," he said.
"The second thing we're doing is building a critical mass. The numbers are going to go up, people will make more software, it will steer a larger development community," he added.
The US rollout follows on from the success of OLPC's "Give One Get One" scheme, where by US consumers were able to buy a pair of the laptops for $399 (£200) – one for them, and the other being donated to a user in a developing nation.