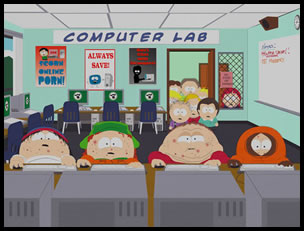 MTV Networks Chairman and Chief Executive Judy McGrath said of Web distributed content and TV content, at the Reuters Media Summit, "One does not diminish the other by any stretch of the imagination. That is kind of our hat trick." Wow what a change around that is in the TV world.

It's something that we've been banging on about for years and that anyone who's ever found any form of content online knows.
To illustrate these aren't just empty words, MTV Networks have done a deal with the creators of South Park to distribute online every clip from every episode – free, starting next year.
The joint venture will not only take the content to the Web via South Park Studios, but to mobile phones and video games too.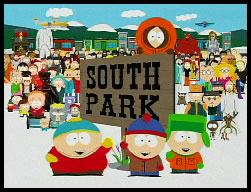 South Park is all over the Internet already, through file sharing and video hosting sites. Indeed sites like South Park Zone are hosts all of the episodes up to season 11, apparently avoiding prosecution as they're based in Holland.
Waking and smelling the coffee
By the broadcaster and owner of the content taking control of distributing the content themselves, they'll not only be able derive income from the advertising around the content, but will be able to promote other content that will appeal to the viewers.
The consumer benefits as they'll be able to watch the content in high quality (presumably) and support the creators at the same time.