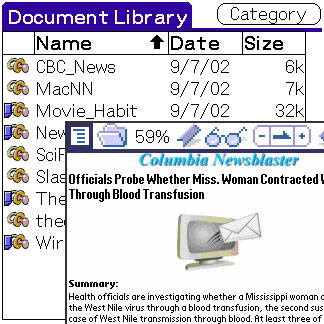 Yesterday we covered the first 7 killer mobile apps. Read on for our final five.

8 Plucker/ Sunrise XP
This is a fantastic freeware combo that lets you download websites (or individual pages) from your desktop to your Treo via a hotsync conduit. Web pages are automatically formatted for reading on the Treo, and you can automate the download process with timed downloads. The Plucker Palm Reader also handles eBooks (tons free from the Project Gutenberg) and offers auto-scroll, bookmarks, gesture support, custom fonts and more.
The viewer runs on PalmOS devices, with the Sunrise desktop tools supported on Linux, Windows, Mac OS X, and OS/2.
9 TomTom
Add on a GPS unit to your mobile and you'll turn it into a fully fledged satnav system, with Tom Tom being one the very finest systems available. An invaluable purchase for travellers and available on a wide range of platforms.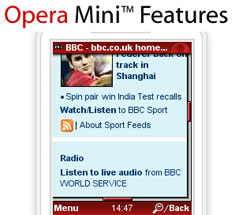 10 Opera Mini 4.0
Unless your wallet has recently been seriously depleted by an iPhone, you're likely to have a pretty awful browser on your handheld. We suggest replacing it with this cool application boasting features like intelligent zoom and comprehensive bookmark management.
(Available for a wide range of Java enabled devices)
11 ChatterEmail 3.0+ Although the VersaMail email client bundled with the Palm OS is capable enough, Chatteremail is a rock solid e-mail client, supporting push e-mail and IMAP, POP, Exchange, and webmail accounts.
The interface is clean and concise and we love the 'Summary' view which presents new mail from a variety of accounts in one, colour-coded window. (Palm OS only)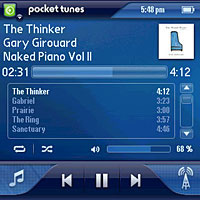 12 Pocket Tunes
Slick, smooth and powerful music player for the Palm OS offering support for a wide range of file formats as well as Internet radio streaming over Shoutcast.
Music, playlists and podcasts can by synched with any PC media software that supports MTP (in other words, anything but iTunes) and the attractive interface offers cross-fading and a host of EQ options.
>Pocket Tunes 4 review
More resources:
Network admin tools for Palm OS and Treo smartphones
12 Killer Apps for Palm (Lifehacker)
Killer Apps for Mobile Phones
Killer Apps for the Nokia N95