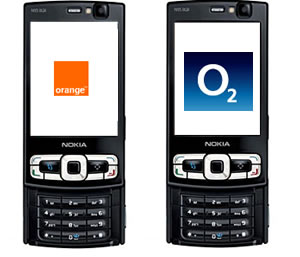 Ofcom has been consistently moving to reduce the amount of time that it takes to change mobile numbers from one to another – or port them as it's know in the telecoms trade.
Their latest direction to the industry is that as of 1 September 2009, they'll need to drop the amount of times to a mere two hours.

The theory behind this being that by reducing the porting time barrier, competition is increased in the market as the phone user doesn't dread the process of changing providers.
Back in July 2007, Ofcom announced that mobile number porting would have to happen within two days of a request. Industry-wide this has to be implemented by 1 April 2008 (no, it's not a joke) and will be quite a reduction from the current limit of five days.
Common Database is pivotal
The key to all of these changes is the implementation of what Ofcom are calling the Common Database. This CDB, as it's abbreviated to, will be used by both the mobile and the fixed line providers.
The CDB must be created "as reasonably practicable," but must be completed no later than by 31 December 2008. Following this, the data about porting will be added as promptly as possible, but must be completed by 1 September 2009.
Once in place, calls to ported numbers will refer first to the CDB when deciding which communication route will be used to deliver the call.
Currently, calls are routed through the old providers network, onto their final destination. Call quality is therefore dictated by the original network as are the functionality available.
As well as swift changes, this gives UK phone users and Ofcom the advantage that they will be able to keep people connected on their phones should a mobile phone network get into technical trouble … or go out of business.
Additional benefits are that services offered by new providers can be accessed, if they don't have to pass through the current provider's network which may not have that those implemented.
Fixed line extension to 2012
Fixed line networks will be given a far longer amount of time to comply, with theirs stretched out to as far as 31 December 2012. Ofcom cite the shift of the fixed lines to Next Generation Networks (NGN) as the reason for the delay.
Even with this, Ofcom have left the door ajar for fixed line providers to potentially move it out further. They're calling the 2012 date a "firm deadline," but go on to state that they would would review this, "only if developments in the industry gave rise to a substantial case for doing so, for example if large-scale NGN investment plans were delayed materially."
Regulation route taken
Ofcom took the decision that something as radical as this would require regulation, rather than just asking the industry to take it up. Changes to General Condition 18 to implement the new policy and require communication providers to make the changes necessary should achieve this.