UK Broadcaster, Channel 4, have announced that they're starting a "TV Clips" broadband channel which will feature clips from current TV programmes, an archive of the best moments from Channel 4's 25 years of broadcasting, and a preview of new programming coming to Channel 4.

Ian McLean, General Manager of Channel 4 New Media appears to be getting with the programme as he expounded, "Online video is a great way to extend the televisual experience beyond conventional TV and to showcase the Channel 4 service in a totally new way to more people."
Brightcove Deal
TV Clips will be the first of a number of channels that they propose launching – all distributed using the Brightcove technology.
Channel 4 have signed a company-wide deal with Brightcove to use its technology, bringing the benefits that video clips will be able to be sent to other Web users and embedded into other Web sites.
The Brightcove approach also enable the insertion of adverts in to the online video steam, providing a path to raise revenue. Quite if viewers of online video will put up with having video adverts crammed into the content that they watching has yet to be proven. Let's not forget that most of this content will be available from lots of other sources – with the adverts removed.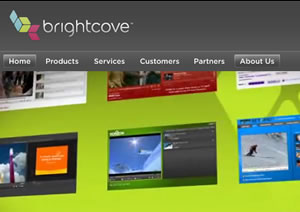 Brightcover Now Broadcast Quality
In October Brightcove also up-ed the visual quality of their video. By using a more advanced version of the Adobe Flash Player combined with BitTorrent technology to easy the distribution, they now claim to provide broadcast-quality video.
By using the BitTorrent content distribution network, the cost of show the TV shows to people drops considerably as all content is sent from a single point – one that they broadcaster pays the content bill for.