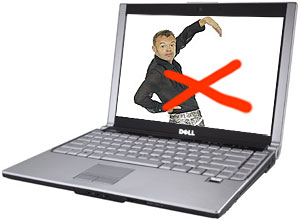 A seriously homophobic pastor of an American evangelical church has pledged to 'take over Microsoft' by encouraging millions of God-botherers to buy shares and overthrow the company's longstanding policy of championing gay rights.

The Reverend Ken Hutcherson, head of the Antioch Bible Church in Microsoft's home town of Redmond, let rip at a shareholders' meeting last week, warning Microsoft executives that he would be their "worst nightmare" if they continued to ignore his important demands.
The Antioch Church is mighty big on "strict morals" (but not tolerance, natch), advocating a "biblical stance" against divorce and homosexuality, with Hutcherson hoping his alliance of share-buying evangelical activists, Orthodox Jewish and other hardcore religious types will force a return to "traditional values" (whatever they are).
It seems that Microsoft will be just the first company to feel the ire of the religious fanatics, as the war between evangelicals and corporate America steps up a gear.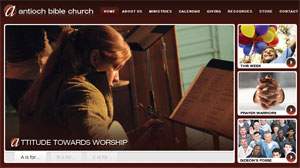 "There are 256 Fortune 500 companies alone pouring millions upon millions of dollars into pushing the homosexual agenda," he told The Daily Telegraph.
Pounding the table into submission, the former Dallas Cowboys linebacker continued, "I consider myself a warrior for Christ. Microsoft don't scare me. I got God with me. I told them that you need to work with me or we will put a firestorm on you like you have never seen in you life because I am your worst nightmare. I am a black man with a righteous cause with a whole host of powerful white people behind me."
Calling on his well-thumbed Bible for inspiration, the 55 year old Hutcherson compared his battle to that of David and Goliath, mixing in a bit of the Boston Tea Party for good effect. "I don't care how big Microsoft is," he boasted.
"They are nothing but a feather in the wind of God. America basically got started with a tea party and Goliath, if I'm not mistaken, got taken down by David, who believed in the same cause I believe in. I'm going to go after the new Goliath with one little rock called a share and I'm going to make them tremble before we get through."
We suspect that Microsoft won't be needing to duck too many anti-gay rocks quite yet, although their general counsel Brad Smith commented at the meeting that it was up to shareholders to continue their support of Microsoft's diversity policy – which includes an internal 'Gay and Lesbian Employees At Microsoft' affinity employee group.
Via.