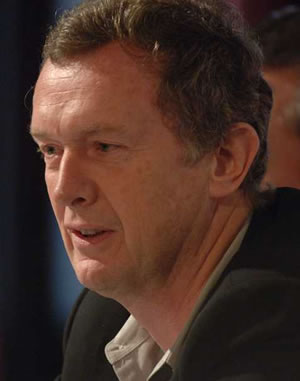 Stewart Purvis, news super-hero and friend of DL, has been appointment as the new Partner for Content and Standards at Ofcom.
The Content and Standards Group oversees regulation of television and radio quality and standards and compliance with the Broadcasting Code.
He's a hard-bitten newsman who has a strong understanding of technology and the changes that it is bring to the world of media.

Purvis worked for many years in the news business, rising quickly through the ranks to the become Editor-in-Chief at ITN, and then their Chief Executive from 1995-2003.
Following that he became the first Chair of Television Journalism at City University, London in 2003 and News International Visiting Professor of Broadcast Media at Oxford
University in 2005.
He knows his beans. which is clear from the comments by Ofcom Chief Executive Ed Richards, "Stewart Purvis is a highly distinguished broadcaster who enjoys an enviable reputation across the industry. I am delighted we have been able to recruit someone with his insight, experience and calibre to this crucial role."
Given what we know about him, we're assure that the role is in good hands.
(image source City Uni)