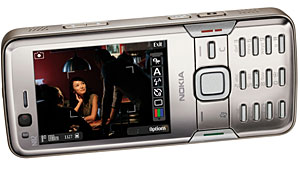 Leaking all over the web like a war-torn sieve are the press shots of Nokia's new N82 mobile phone, which is expected to recieve its official launch today (Weds, 14th Nov).
The specs are yet to be confirmed, but from what we've heard so far, it looks to be a bit of a juicy fella, running on S60 3rd Edition Feature Pack 1 and serving up quad-band GSM, 2100MHz HSDPA for Europe and offering twin cameras and Bluetooth connectivity.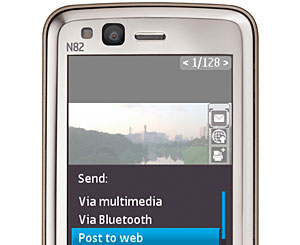 There's also Wi-Fi on board, GPS navigation, a well-useful FM Tuner (why don't more manufacturers include this?) and – oh yes – a 3.5-mm headphone jack so you can plug in regular headphones without having to faff about with adapters.
The main autofocus camera comes with a lens made by the highly regarded optic makers Carl Zeiss and there's a wee Xenon flash for those important Christmas party shots.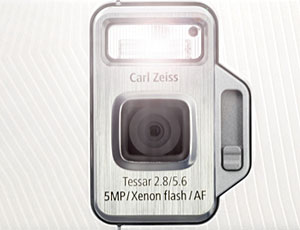 In line with its camera-replacing aspirations, the phone uses an automatically rotating 2.4-inch QVGA display with a microSD expansion slot for your precious snaps.
Although the megapixel count is high enough, we hope that Nokia have sorted out the low light problems that seem to bedevil most camera phones, with long shutter-lag times, finger drumming image-save times and grainy images disappointing users.
The N82 comes with the usual Nokia candybar styling, although we can't say we're warming to those itty-bitty keys that look horribly fiddly.
Pricing and availability is expected to announced shortly.