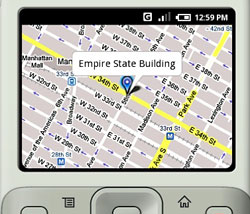 The Google-led Android project we reported last week has stepped up a gear with the release of the first version of its software developer kit (SDK).
A gaggle of videos have been released out into the wild, with boffin types enthusing about the fabness of the new mobile operating system and showcasing some of its benefits and features.

From what we've seen so far, we're mightily impressed.
The basic phone functions, threaded SMS and mapping facilities look shiny enough (and slick enough to match the iPhone), but it's the platform's support of OpenGL powered 3D that really wows, with a video of Quake running smoothly onscreen. Also impressive is the integrated Street View functionality and location based services.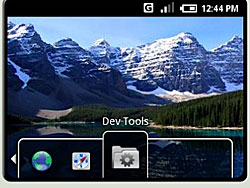 The web browser is based on the WebKit rendering engine (as seen in the iPhone) and is capable of rendering sites as they might appear on a computer, and the interface supports dragging and tapping.
"We've built some interesting applications for Android but the best applications are not here yet and that's because they're going to be written by developers," said Google co-founder Sergey Brin, in one of the video clips. "We'd like to reward these developers and recognise them as much as possible," he added.
To promote the platform and encourage developers to keep it stocked up with the all important apps, the Android Developers Challenge has announced that it will dish out ten million dollars to developers whose applications are picked by a panel of judges.
In other mobile-related news, Access have just released a beta copy of their Garnet Virtual Machine software which lets users run the 30,000+ Palm applications on Nokia N-series N770, N800, or N810 tablet. It's free to download now but is currently hampered by a lack of full screen support. ACCESS Garnet for maemo – First Look