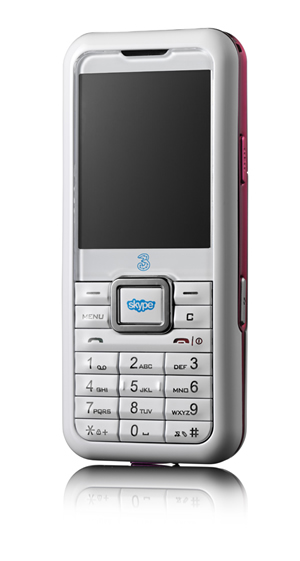 As we expected the 3 Skypephone has been announced today.
It's a fully-featured 3G Internet phone with Skype built-in, giving Skype to Skype calls and Skype instant messages over the 3G network – all for no payment for calls. To call up the Skype functions, there's a Skype button in the middle of the handset.
The handset also has Web access built in and the ability to play music from the 3 MusicStore, giving the ability to play over 500,000 tracks.

The lucky bods in Italy, Sweden, Denmark and Australia will be getting it first, from 29 October, Hong Kong will follow the next day; the UK will see it on 2 November. Ireland and Denmark will have to wait until early December. The super keen will be able to pre-order it from 30 October in the UK.

In the UK the handset – which was co-developed by Skype and 3 in partnership with Qualcomm – will be £50 on a Pay as you go (PAYG) but free on contract.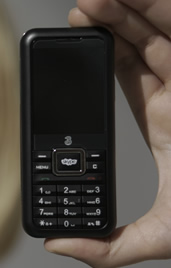 Michael van Swaaij, acting CEO of Skype enthused, "Skype began by offering free PC to PC calling and now we're doing the same with mobile calls with 3. Thanks to 3, Skype has now taken a giant step forward in the mobile arena. It takes an innovative operator like 3 to challenge traditional thinking and offer the kind of product other operators are still shying away from."
With a reported 246 million registered Skype users worldwide and over 10 million Skype users online at any moment, strengthening it, but making it widely available on mobile phones can only build on this.