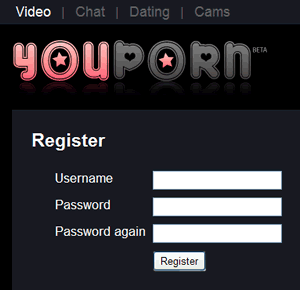 Regina Lynn has an informative and impassioned piece on Wired about a proposed US law that will extend requirements currently placed on porn studios to include online social networks, such as YouPorn.

Known in the industry as "2257," 18 U.S.C. 2257 defines requirements porn producers must follow to verify the age of every performer, keep records about the performers' identities and make those records available to the government.
It's thought that everyone who uploaded a home-made p0rn photo or film would be subject to the same requirement, needing to submit a photo ID and state their full name, date of birth and other personal information. Not only would this have to be accessible for inspection during working hours, but the site would have to verify the identity of the submitter personally.
Clearly this kind of action would kill social porn sites stone-dead – which is highly likely the desire.
At face value it appears a completely unnecessary interference with adults lives. If people wish to publish themselves involved in sex it should be completely up to them, as long as it's in a way that it's only available to those who want to look at it, rather than sticking it down people's throats – so to speak.
(Along those lines, Regina has a great, what I can only presume is a freudian slip, when she's talking about the people in a social network, saying that "No member stands alone" !)
Slowly, slowly the complete freedom that the Internet brings is being chipped away, with p0rn of all sorts being the first line to be attacked.
In a totally typical manner, those in power just can't leave something good alone.