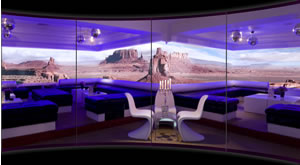 You know what it's like when you want a drink at a busy bar – it can take ages to get yourself served sometimes. Often because the bar tender doesn't know you're waiting.
Those behind new bar, twentyfour London, claim that this is all in the past. Alongside a whole host of interactive and technology whiz bangs, this bar helps you get served.

When you touch the bar, light shoots towards you to alert the bar man that you're in need of refreshment.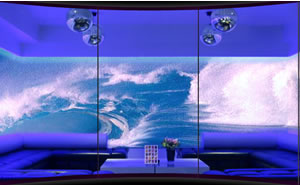 Claiming to be "the first fully interactive bar in the world," they've gone shopping in goodie-land.
Using projection screens that surround the bars seating areas, punters will be able to be transferred to anywhere in the world at the flick of a switch – jumping from water whirlpools to barren mountain ranges.
This may not be totally unique, but they haven't stopped there. They claim that by touching the screen the projections will "react" to movements.