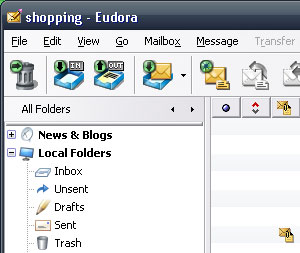 Late last year, Qualcomm finally called time on its commercial email application, Eudora, announcing that it would be releasing it to the open source community.
The long serving program dates back to the late 80s when it first surfaced as a freeware program for Macs called UIUCMail.

Changing its name in tribute to American author Eudora Welty, Eudora migrated on to a host of platforms, including Windows, Apple Newton and the Palm OS.
Apparently pioneering the concept of an always-present folder list pane, Eudora supported POP3, IMAP and SMTP protocols as well as SSL and S/MIME authentication, and ended up as a commercial product, with ad-loaded free versions also available.
A stable and easy to use product, there was some grumblings from their loyal user base that the yearly upgrades seemed too pricey for the fairly minimal improvements on offer, and that the interface was beginning to look very long in the tooth.
We certainly got a bit fed up looking at the same buttons and dry graphics (although the program's MoodWatch function with a '3 chilli pepper scale' to flag up naughty words amused us briefly.)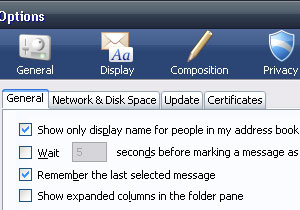 Mozilla takes over
Under a year since Qualcomm's decision to abandon ship, the Mozilla Foundation has released the first beta version (8.0.0b1,) of a revamped Eudora as a branded offshoot of their open-source e-mail program, Thunderbird.
According to the release site, the program comes bundled with a new extension called "Penelope" which will provide extra features to both Eudora and Thunderbird.
Stressing that Eudora is not intended to compete with Thunderbird, Mozilla say that they are committed to, "maintaining maximum compatibility, for both developers and users, with Thunderbird," adding, "It is our goal to build a single development community around Thunderbird and Eudora, so that both mailers advance faster than they previously have."
The beta version – available for Windows and Mac OS X – builds on Eudora's familiar user interface, but adds the ability to view mailboxes in separate windows. We'll be giving it a proper run through later this week.
The full release of the Eudora open source e-mail client is expected by the end of the year.