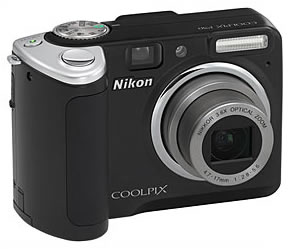 Following our piece on the Nikon Coolpix P5100, other Nikons that were announced at the same time include the Nikon Coolpix P50, an 8.1 megapixel compact digital camera offering some enthusiast- chuffing manual controls, a 3.6x 28-102mm equiv. lens, software-stabilization (rubbish compared to a proper optical job) and ISO 2000 capability, all for £199.99.

The Nikon Coolpix S700 comes with a 3x VR stabilised zoom lens (F2.8 – F5.4 ), 12MP sensor, 2.7″ LCD monitor and a claimed speedy start up time. The S700 will slap you in the face to the tune of cost £279.99 and will be available from Autumn 2007.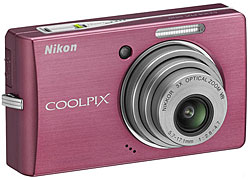 Next up is the Nikon Coolpix S510, which has got Nikon puffing out its chest and declaring it 'the world's smallest digital camera with optical image-stabilisation', as well as the 'most responsive' amongst a rather small niche of 8MP optically-stabilized compacts.
A jaunty pink colour scheme can't stop this 3x zoom digicam looking a bit ordinary, although perhaps the presence of Nikon's new EXPEED image processor will keep the image quality up.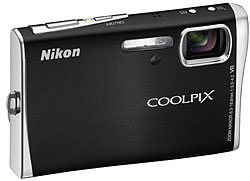 Also available in silver and Urban Black (wha'?!), the S510 is all yours for £199.99 from Sept 2007.
Lastly, we have the Nikon Coolpix S51c/S51 internal zoom compact digital cameras.
The two cameras share a 7.99 megapixel sensor and come with a VR-stabilized 38-114mm zoom and a generous 3.0″ anti-reflective screen. The COOLPIX S51 is ready and waiting to be pocketed by punters for £199.99 while the addition of Wi-Fi connectivity for wireless image transfer pushes the COOLPX S51c price tag to £229.99. Both should be available from Sept 2007.