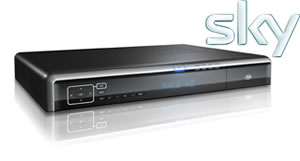 Good to hear that Pace Micro, veteran UK supplies of technology, have signed another deal to supply Sky with Set Top Boxes.
Pace tell us that in their latest round of contract awards from Sky, Pace has won additional Digibox business for the 2007 financial year.

They'll also start delivering Sky HD boxes at the end of 2007. Previously Thomson were the sole supplier to Sky HD boxes.
Neil Gaydon, CEO of Pace Micro Technology said, "I'm particularly pleased that we will start supplying Sky HD boxes for the first time later this year."
Pace must be encouraged by this, given that Sky bought Amstrad for £125m last week.
Pace have been supplying digiboxes to Sky and its sister companies around the world since 2003. They also supply more than 20 payTV services worldwide.