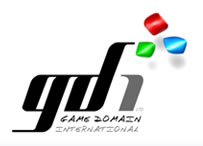 We nearly fell off our chairs when we saw the Independent reporting that Virgin-backed games company, A World Of My Own (AWOMO) were hoping to list for $1Bn in London and Frankfurt.
The Big Idea is that people will use the 3D world of AWOMO to download their games.

Without seeing it working, it's very hard to tell quite why this is going to change the world more than other systems (like Steam that has been working since 2004), or be worth a possible $1Bn.
We covered the initial announcement of AWOMO back in February and looking at the public-facing Web site, doesn't give any clues that it's moved on at all since then.
Things must be moving behind the scenes as the Independent tell us that Roger Walkden, the former European head of games giant Activision, has been appointed chief executive of GDI.
It's also being said that the parent company, GDI, has already secured agreements to distribute 100 games from 18 publishers.
We understand that the full commercial launch of AWOMO is scheduled for the end of the year with a flotation of GDI pencilled in for the first quarter of 2008.