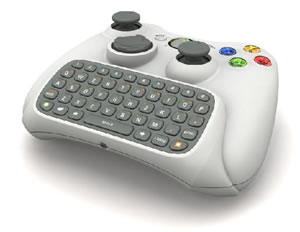 Microsoft have confirmed that they will be releasing the Messenger Kit for the XBox 260 in the US this September, after a long period of building up anticipation for it.
As well as a headset for voice chatting – which have been around since the original Xbox – the interesting part is the introduction of a full-sized, if mini, qwerty keyboard, letting you IM your mates until your thumbs bleed.
While Microsoft aren't disclosing any plans for Europe or the UK, they say it should retail at $29.99 when it goes on sale on 6th September.