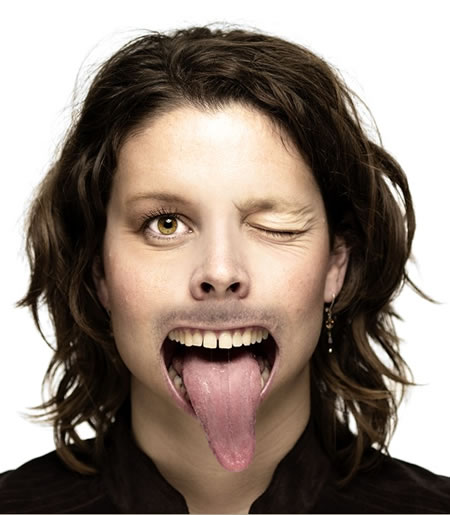 We've just been pointed to a great site with a face mashup generator. What's that you're asking?

The clever sticks as creative agency Mono from Minneapolis photographed a wide range of people and have used some nifty software technique to join the various elements of them together.
Clicking on either the mouth; nose; either eye; or head and shoulders changes them making some hilarious combinations.
We found ourselves in constant chuckles clicking the changeable items, but we've yet to be test the possible 759,375 variations as yet.
Switched-on companies are finding that these kind of software or services stunts are a great way of raising profile. They give a quick hit and, as we know, spread virally.
Looks like there's even a screensavers available for Mac and PC.
Seems like it came out in the new year, but we've just seen it and know that you'd appreciate it.
Thanks to Julian Winslow, Photographer for the pointer.
Here's a couple more …