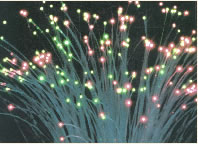 While the lucky ones in the UK feel excited about getting broadband connections running up to 24Mbps and BT tell everyone how very lucky they are to get up to 8Mbps, one 75 year old in Sweden has blown the whole world away by getting a 40Gbps connection to her house.

Of course it helps in achieving this sort of thing when you son is a pioneer of fibre optic networking working at the connectivity power-house Cisco.
The Local reports that Peter Löthberg sorted his Mum, Sibritt Löthberg, the outrageous connection out to prove that optical networking could do things that copper wires and wireless technologies can.
Thanks to that, she can receive 1,500 high definition HDTV channels simultaneously, or download a full high definition DVD in just two seconds.
Just imagine what she'd be able to do with the home grown Pirate Bay.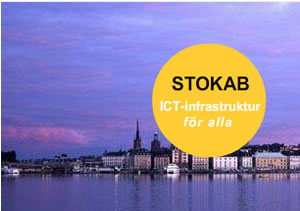 Stockholm: A world model for Broadband
In a trip that we made to Stockholm, Sweden back in 2005, we were hugely impressed with the general quality and speed to their Internet connections.
There was true competition in the provision of broadband – not like the sham that exists in the UK.
One organisation owns the fibre in the ground – Stockab – this enables people to choose their broadband provider on the basis of quality, service and price.
Once explained, it soon became clear that this could, and indeed should, be a model for the world.
(via)