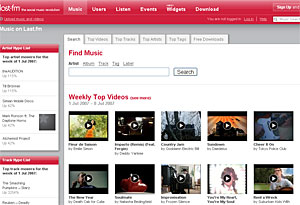 The online music social network Last.fm have announced a global deal with SONY BMG Music Entertainment to make the record company giants vast catalogue of tracks available for streaming.
The deal will make Sony's bumper-sized music catalogue available to the 20 million users of Last.fm's online radio streaming service, with the option to buy the tracks via the music downloads store, 7digital, or through Amazon.

Last.fm can now claim to have the most comprehensive music catalogue of any online radio station in the known universe, while the deal sees Sony gaining a powerful marketing tool for reaching music fans and promoting new bands.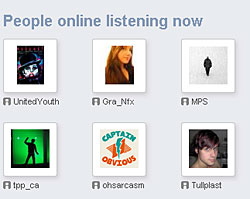 The self styled, "social music revolution" service works by suggesting new music to users by tracking their listening habits and then recommending other tunes based on the similar preferences of other users.
Thomas Hesse, the big boss of global digital business and US sales for Sony BMG declared himself chuffed with events: "The Last.fm streaming service will give our established artists a platform through which they can reach new audiences, and their unique recommendation system will provide our emerging artists with an important opportunity to build their fan base."
In between rolling around on silk sheets lined with rose petals and large denomination bank notes, Last.fm co-founder Martin Stiksel said, "This partnership affords Last.fm users a whole new set of terrific content for building community. We've always aimed to have everything ever recorded available to listen to on our site, and having access to Sony's collection of some of the world's most popular music takes us another huge step closer."
Not everyone was so cockahoop with recent developments with Betanews suggesting that the deal was the real reason for Last.fm's refusal to take part in the webcasters' "day of silence" protest against exorbitant royalty fees.
Only five weeks ago, Last.fm became the "largest-ever UK Web 2.0 acquisition" after it was bought up by US broadcaster CBS for £140m.