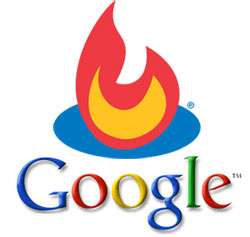 The hungry beast that is Google continues to pick off juicy morsels from the Internet, swallowing up 'web feed' firm FeedBurner as they seek to boost their ad network and Web publishing services.
Feedburner currently manages more than 763,000 "live feeds" every day, delivering content from over 400,000 publishers, ranging from small independent publishers to big name news agencies and the Chicago-based company's tools make it easy for users to access constant updates from their favourite bloggers, news sites and podcasters through a simplified web interface.

Feeds a go-go
The amount of Web content and advertising delivered using technologies like Really Simple Syndication (RSS) and Atom feeds has soared in recent years, and Google are looking to get a bigger piece of the action by expanding their advertising reach.
"We are thrilled with this acquisition," purred Google VP of product management, Susan Wojcicki.
"We believe the two companies are very complementary and it will enable Google to bring hundreds of thousands of new sites into AdSense network," she added.

Win, win, win!
The ever upbeat Ms Wojcicki enthused that it was going to nothing less than a " win, win, win situation" all round, benefiting, "users, publishers and advertisers on the Internet."
Crunching heartily on a bag of buzzword crisps, Dick Costolo, FeedBurner's CEO and co-founder enthusiastically delivered his masterplan, "FeedBurner's focus on delivering the right media to the right end point and measuring all that for the publisher means we've got a great opportunity to combine our vision with Google's vision for organising the world's information."
As great clouds of self-congratulatory dust enveloped his office, Costolo frothed at the near-overwhelming beauty of the deal, "The overlap with the depth and breadth of services that Google provides is almost too perfect. The reason we are both excited by this relationship is the ability to make one plus one equal three."
The terms of the deal haven't been announced yet, but it's expected to be 'business as usual' for FeedBurner users for the time being while Google's bods look to integrate FeedBurner's technologies with their own products.