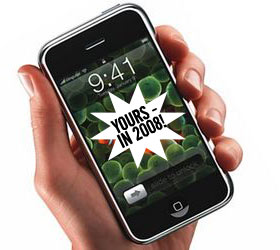 Slavering Mac fanboys anxiously counting the minutes until they can caress, fondle, drool and dribble all over their very own iPhone may be in for a very long wait.
Industry analysts are predicting that Apple won't be able to keep up with demand and so will restrict sales of their shiny new iPhones until 2008.
A recent Merrill Lynch report sets the scene for much i-wailing and i-sobbing amongst the Apple cognoscenti with just 4 million iPhones rolling off the production line this year, with only a comparatively modest 12 million units coming out in 2008.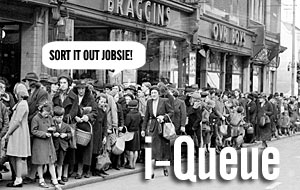 The report says that monthly shipments will initially hover around the 200,000-300,000 mark and only hit one million units by the end of the year. This punter-displeasing situation has apparently been confirmed by Apple insiders who have expect a "back order situation" to arise immediately.
Reports indicate that AT&T (ex-Cingular Wireless) have already been swamped by over a million calls from punters gagging at the bit to spread the iPhone love, so it doesn't take a genius to predict much disgruntlement on the horizon.
Elsewhere, rumours are spreading that the phone could be officially launched in the US on June 29th, based on supposed insider knowledge of scheduled TV adverts, although that could be a load of old tosh.
Naturally, there's not word about a UK release, although we'd advise potential buyers to take up chess or something to pass away the expected looooong wait.