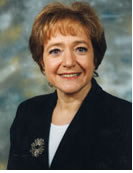 Want a quick recap on how the growth in the access to broadband has gone in the UK?
Lucky for you Christopher Huhne, the Liberal Democrat MP for Eastleigh asked the DTI
how many and what proportion of homes had access to broadband in each year since 2000; what (a) estimates of and (b) targets for broadband access his Department has made for future years;
Which led Margaret Hodge to share the following

2000 (30 per cent.),
2001 (49 per cent.),
2002(63 per cent.),
2003 (85 per cent.),
2004 (93.3 per cent.),
2005 (99.6 per cent.) and
2006 (99.8 per cent.).
Don't start spitting your coffee out now, this is _access_ to broadband rather than people who _have_ broadband.
It's interesting to note that Madge Hodge also said that "The Department has not (a) estimated or (b) set any targets for future broadband access." Say WHAT!!! They don't set targets!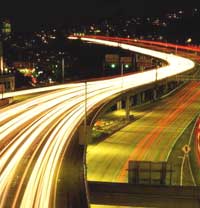 This is a great example of why you should always read to the end of the question in the exam … Ms Hodge continued "The Telecomms (sic) Adjudicator has responsibility for setting future targets for broadband access. Their target of 98 per cent. for 2006 was met and surpassed in December 2005."
Now the figures do sound good, but before we all start slapping BT on the back and thanking them from the bottom of our hearts of deigning to give us, at least the chance to get broadband, let's not forget that they've enjoyed quite a lot of money from the government to build out their network to the benefit to BT share holders.