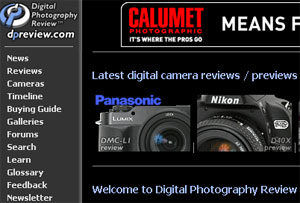 Another independent website gets swallowed up by a corporate giant as the well-regarded photography website dpreview.com is acquired by Amazon.com.
Beginning as a hobby site in 1998, dpreview.com has grown to be one of the biggest photographic resources on the web, providing in depth digital camera reviews backed by a thriving and passionate bulletin board community.

With a monthly readership of seven million unique visitors reading 120 million pages in over 22 million sessions, it's not surprising that dpreview.com caught the eye of the online retailing giants – it's one of our favourite photo sites on the web.
"Dpreview.com is by far the most authoritative source anywhere for straight talk about new digital cameras," enthused Jeff Bezos, founder and CEO of Amazon.com. "We at Amazon.com have been their fans for a long time, and we extend a big welcome to the dpreview.com team," he continued.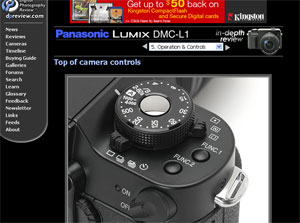 "One of the difficulties of operating dpreview.com independently has been the balance between producing content and delivering new site features," said Phil Askey, founder of dpreview.com.
"Now, with the support of Amazon, I'll be able to devote more of my time to expanding and improving our features – such as product reviews and discussion forums while still delivering the high-quality content that our readers have come to expect," he added.
Although many users on dpreview's forums seemed happy with the buy out, we can't help feeling a little uneasy at seeing yet another independent site being bought up by an all-powerful multinational.
Although the official statement says that 'Dpreview.com will continue to function as a stand-alone operation based in London,' do we really want the web turning into a clone-town virtual High Street, with interesting independent stores all being bought up by the big boys? What do you think?