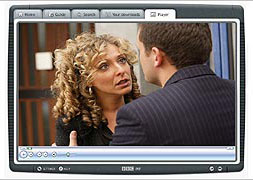 The BBC Trust has given the go ahead for the BBC's iPlayer service (iMP).
Expected to launch later this year, the iPlayer service lets punters watch TV shows online seven days after the initial broadcast, with viewers also able to download and store programmes on their PCs for up to 30 days.

The green light comes after lengthy public beta trials involving 10,500 individuals and organisations, with BBC director general Mark Thompson declaring himself "delighted" with the decision.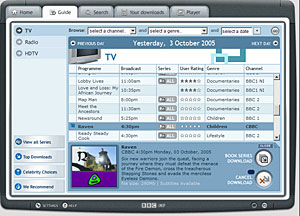 The BBC will make all episodes of selected series available for download until a week after the transmission of the final instalment, with a storage time limit for downloaded 'catch-up' content being limited to 30 days from the time of saving to the hard drive.
Episodes offered for "catch up" will, however, only add up to 15% of the total content made available by the service.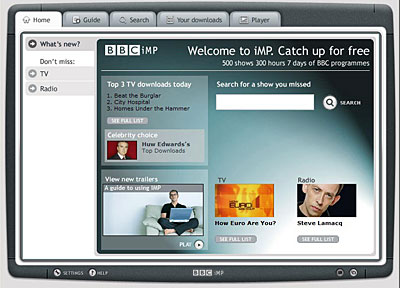 Initially only available for Windows PC users, BBC Future Media boss Ashley Highfield has said that he hopes to later roll out the iPlayer service to cable TV services, Apple Macs and Freeview boxes.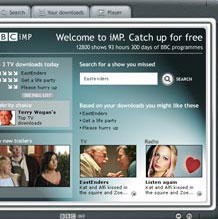 Because such a multi-platform roll out would involve the co-operation of many third parties, the BBC says that it is unable to commit to a two-year deadline, but the BBC Trust has said that it will be monitoring the progress and – presumably – give posterior-bound kicks if the Beeb is found to be dragging its heels.
Commenting on "unprecedented rates of change in technology and audience expectations," Highfield claimed that the iPlayer, "responds to a need for greater control and flexibility over how and when audiences access BBC content."
"It is a critical part of the BBC's strategy to maintain impact and relevance in a world where viewing and listening habits are shifting from linear to on-demand," he added.