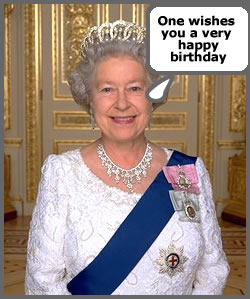 In this decimal-obsessed society that we live in, there is a general amazement when someone reaches 100 years old.
Mr Alec Holden from Epsom, Surrey clearly understood this when he placed a £10 bet ten years ago with UK bookie William Hill that he would survive a century.
Today he's celebrating his 100th birthday, a letter from the Queen and his £25,000 winnings.
His view on the recipe for success? Porridge for breakfast, don't worry about anything, do as little work as possible and keep breathing!
Alec keeps his mind active by playing chess against his computer everyday and also runs a chess club.
Listening to him on Today on Radio 4 this morning he sounded bright and sprightly taking a very positive view of his age saying that he's looking forward to "starting off again at 100."
Although William Hill is down £25,000, they'll be making saving all of the advertising that they'll be getting from this story.
Interesting to hear from them that they are no longer take bets of getting to 100, but are pushing out the year out to 110.