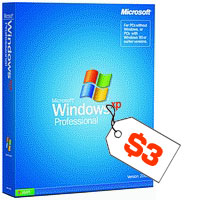 Microsoft is hell bent on doubling the numbers of PCs on the planet by 2015, and is prepared to put its vast pots of money where its mouth is.
The company has announced that it will be charging governments in developing countries a paltry three dollars for copies of Windows and Office – so long as the software is being installed on computers given to schoolchildren.
Naturally, such a move would also have the happy side effect of getting the world's young hooked into the Wonderful World o'Windows at an early stage and should reduce the amount of dodgy software slopping around undeveloped countries where piracy often runs rife.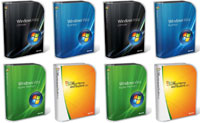 Microsoft's bargain basement software sale opens opportunities for tie-ins with the One Laptop Per Child project and Intel's World Ahead Program , but Bill Gates maintains the hardware issue isn't the toughest nut to crack.
"It's not just the cost of the PC, but rather these issues of connectivity, of the training, the maintenance, the support, all of those have to come together," said Gates.
More Microsoft moves
In its quest to stamp its size nines all over emerging markets, Microsoft announced that it was teaming up with Lenovo to undergo joint research at Lenovo's Beijing lab and that they intended to double the number of global training centres to 200 by 2009.
Microsoft also revealed plans to build a Web portal for training prospective Indian IT workers and its intention to form public-private partnerships to help governments in five developing countries improve public services through technology.